Solas Lexor 3571-145-27 Stainless Steel Boat Propeller

Representative Prop Photo Only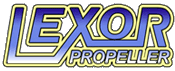 Propeller Specifications:
Part(s): #3571-145-27
Manufacturer: Solas
Brand:Lexor
Material: Stainless Steel
Diameter: 14 - 1/2
Pitch: 27
Blades: 3
Rotation:

Standard (Clockwise)
Usually Ships Within: 1 Business Day
Comparison Shopping:
View Related Boat Propellers
Free Shipping!
Order now and save even more with NO shipping costs!

• UPS Ground shipping to lower 48 states only
• UPS does not ship to P.O. Boxes

Act Now – While Supplies Last!
These propellers are flying off the shelf fast!
Don't miss the chance to save on your new prop.
About Solas Boat Propellers
Lexor Stainless Steel Boat Propellers
Three blade stainless steel propeller
All-around performance
Large diameter and blade area for big boat loads
Excellent stern lift for performance deep-v hulls and off shore boats
Great high speed performance without sacrificing mid-range speeds
Improves fuel economy for offshore boats
Tough heavy duty rubber bushing smoothes shifting and won't slip
Solas stainless steel propellers feature the industries highest percentage of chromium, nickel and molybdenum materials to resist rust from salt water and increase the stability of the propeller blades
Sharp trailing edge
Thin leading edge
Protective rubber hub
Highly polished surface
Applications
Lexor
propellers offers the best performance in:
Outboard powered bay
Offshore single and dual engine
Sport single and dual engine
Stern driven sport single and dual engine
Family cruisers
Other big boat loads
The Lexor is the best high-end, all-around performance prop for larger boats, outperforming other similar props such as the Mercury Mirage. Constructed of stainless steel, with a large area blade design, and drag-minimizing blades and edges, the Lexor delivers unmatched power and performance. For your large boat prop needs, choose Lexor - the proven performance leader!
Reviews for Solas Lexor Propellers
| | | |
| --- | --- | --- |
| | | 90% (10) |
| | | 0% (0) |
| | | 0% (0) |
| | | 0% (0) |
| | | 9% (1) |
Scores shown are based on all Solas Lexor propeller reviews.
Specific Reviews are reviews for this exact propeller part number.
Other Reviews are reviews for similar Solas Lexor propellers.
Specific Reviews

Reviews for Solas Lexor 3 Blade Stainless 14.5" dia. X 27" pitch SR

Propeller reviewed on

Apr 14th, 2014

I bought this propeller a few weeks ago. The prop looks great and installed very easily...but that's not what important. What's important is how it runs on the boat. Well I immediately started getting severe blowout on my holeshot, as well as a lot of prop slippage at Wide Open Throttle (WOT). So I took the prop to a very well respected expert/craftsman in the field of propellers to get opinion on the issues I was having with this brand new prop. Shortly after reviewing my BRAND NEW Solas prop, he was in complete disbelief. He told me I needed to send this propeller back and get my money back for it (which is how I know he was being honest with me regarding the inaccuracies with the prop and wasn't trying to gouge me for money). However, unfortunately, sending the prop back for a refund at this point was not an option. Even though I'd only been able to run my boat one time with the new prop after receiving it, my window to return the prop had already p . So I asked him what all was wrong with it and what it would take to get it working on my boat. He informed me that the diameter, which was supposed to be 14.5" was slightly off on the lower side...and most importantly, the pitch was off very bad. The pitch was different on EVERY SINGLE BLADE. One blade had a pitch of 27.5", another had a pitch of just under 27", and the third blade had a pitch of 25". Again...this is a BRAND NEW PROPELLER...that's pathetic. That's the reason I was experiencing the blowout and prop slippage, because the higher pitched blades were pushing the water out over the lower pitched blade. The initial cost of this prop was around $350...now, I'm having to pay $380 on top of that, to have the prop completely reworked...and again, this was a BRAND NEW PROPELLER. There's no excuse for this at all! All this being said, unless you're prepared to spend another $350+ (depending on who you go to) on top of what you just spent on the propeller itself to have it reworked immediately after you receive it, THEN DON'T WASTE YOUR MONEY!

Other Reviews

More Solas Lexor Propeller Reviews

Propeller reviewed on

Aug 20th, 2020

It's very nice better than the original very dam good price for it an two days on the boat. Thank you very much


Propeller reviewed on

Jul 13th, 2018

I purchased the Solas Lexor blade because it was recommended by my dealer. It is perfect for my motor.


Propeller reviewed on

Oct 18th, 2017

Surp my expectations. The improvement in performance is amazing.


Propeller reviewed on

Dec 6th, 2016

Great prop for a great price and got it within a couple days. I go through 2 to 3 props a year and will always get them here from now on.


Propeller reviewed on

Sep 9th, 2015

Received but have not used yet. Shipping and packaging was great. It will probably be awhile before I get to install it on the boat. Very pleased with the way it looked as far as quality. Thanks.


Propeller reviewed on

Mar 31st, 2013

Works great. My 2003 Hydra Sports Vector 2400CC with a Yamaha HPDI 250 was over propped with a 15.25" x 19 pitch prop (also a stainless three blade). It was really slow getting up on plane and Wide Open Throttle was 4600-4800 rpm (42 mph). I was a little worried that a 15 pitch would be too much of a drop and let the engine spin too fast, but it's a HEAVY boat at around 4500 lbs, so I tried it. Now it comes up on plane much sooner and WOT is 5600-5700 at 41 mph. The Yamaha manual states WOT rpm should be 4500-5500, but many owners and my local marine shop run them between 5500-6000 with no ill effects. The combination of a large diameter and shallow pitch seems to "grab" a lot of water. Perfect!


Propeller reviewed on

Jun 18th, 2012

Prop performed excellent, great hole shot and carries my 25ft boat great even in 4ftthe seas. Great midrange and top end speed also. Prop was at my front door in three days, thanks iboats.


Propeller reviewed on

Jun 18th, 2012

Prop performed excellent, great hole shot and carries my 25ft boat great even in 4ft seas. Great midrange and top end speed also. Prop was at my front door in three days, thanks iboats.


Propeller reviewed on

May 1st, 2012

Great hole shot and top end speed. This prop works great on my 425 hp sbc alpha one outdrive with 1.98 to 1 gear ratio.Boat pulls hard from 3000 to 6000 rpm. Trims out great. Even when I hit the secondaries on the holley double pumper the prop hooks up and does not suffer from excessive slippage or blow out even while turning. The boat is a 17 foot Sea Ray that was originally powered by a 4 cyl 140 hp mercruiser with 21 pitch prop. This 27 pitch was exactly what the boat needed. Best top speed is 70 mph via(GPS).Excellent product mirror finish.


Propeller reviewed on

Nov 15th, 2011

Christi M was great help. I received both props in just a couple of days. They look great! Now its a long wait for spring. I'll be back looking for a better prop for my new Mercury 25hp. Thanks iboats, Gary S