Quicksilver Boat Propellers
About Quicksilver Boat Propellers

Black Diamond Props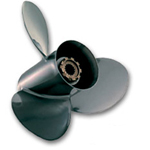 General Purpose 3-Blade Aluminum Propeller
Inexpensive and easy to repair. Recommended for speeds less than 50 MPH and applications less than 250 HP.
BII version available for Bravo Two Sterndrives.
XT version has larger blade diameter for improved hole-shot and handling.
Diamond 4 Props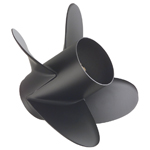 4-Blade Aluminum Propeller
Inexpensive and easy to repair.
Improves acceleration and mid-range performance on many boats.
Silverado Props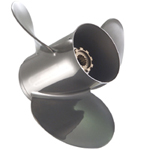 General-Purpose 3-Blade Stainless Steel Propeller
Enhanced performance over comparable aluminum propellers.
Over five times more durable than an aluminum propeller.
Lightspeed Props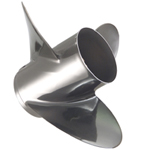 3-Blade Stainless Propeller with high-rake design gives lots of bow lift
Compared to the Black Diamond and Silverado.
Vented for positive acceleration.
Great for lighter weight boats with lots of power.
Thunderbolt Props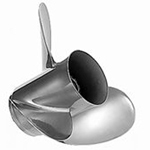 3-Blade Stainless Performance Propeller with more blade area for large boats with big V-6 outboards and V-8 stern drives
Outstanding on MerCruiser Bravo One and TRS Stern drives.
Good for sport/performance boats, cruisers, and offshore boats.
BII version for Bravo Three Sterndrives.
Torrent Props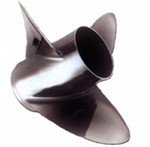 3-Blade Stainless Steel Design
Ventilated for increased acceleration and unparalleled speed for large and heavy loads.
Higher rake and bigger cup for better handling and lift.
Large 14-5/8" diameter for high engine height installations.
Typhoon Props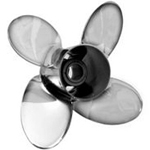 4-Blade Stainless Steel Design
Delivers tough, durable performance.
For V-6 outboard and 3.0L-5.7L Alpha sterndrive water ski, wakeboard & tubing boats.
Provides better acceleration, aggressive holding and tremendous bow lift.
For single or twin 135-175 hp outboard-powered 18-24 foot center-consoles.