Solas RUBEX Pro L3
#9576-145-25

Stainless Steel Boat Propeller OMC - Outboard Marine SX Cobra 4.3L Sterndrive Any HP

Representative Prop Photo Only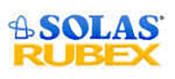 Propeller Specifications:
Part(s):

Prop

#9576-145-25

Hub

#RBX-105
Manufacturer: Solas
Brand:RUBEX Pro L3
Material: Stainless Steel
Diameter: 14 - 1/2
Pitch: 25
Blades: 3
Rotation:

Counter (Counter-Clockwise)
Usually Ships Within: 1 Business Day
Prop Hardware: All required propeller hardware may not be available. Consult engine manual for hardware requirements.
Free Shipping!
Order now and save even more with NO shipping costs!

• UPS Ground shipping to lower 48 states only
• UPS does not ship to P.O. Boxes

About Solas Boat Propellers
RUBEX Pro L3 Stainless Steel Boat Propellers
Rubex Pro Series by Solas with Solas Adjustable Vent
Features and benefits:
High Precision Blade for High Precision Performance
More Aggressive Camber Design and Cupping
Longer Barrel
Equipped with SAV (Solas Adjustable Vent)
Mainly for Bigger HP Motors, 200 HP and Up
Comes in the Pro L3 (3-Blade) and the Pro L4 (4-Blade)