Solas RUBEX Hydro
#9581-139-19

Stainless Steel Boat Propeller OMC - Outboard Marine Cobra Only 5.8L Sterndrive Any HP

Representative Prop Photo Only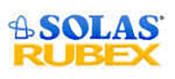 Propeller Specifications:
Part(s):

Prop

#9581-139-19

Hub

#RBX-100
Manufacturer: Solas
Brand:RUBEX Hydro
Material: Stainless Steel
Diameter: 13 - 7/8
Pitch: 19
Blades: 3
Rotation:

Standard (Clockwise)
Usually Ships Within: 1 Business Day
Prop Hardware: All required propeller hardware may not be available. Consult engine manual for hardware requirements.
Free Shipping!
Order now and save even more with NO shipping costs!

• UPS Ground shipping to lower 48 states only
• UPS does not ship to P.O. Boxes

About Solas Boat Propellers
RUBEX Hydro Stainless Steel Boat Propellers
Rubex Hydro, The Ideal OEM Alternative
Features and Benefits:
High Performance, High Efficiency
For 150-250 HP Engines
Stainless Steel Propeller